At Money Concepts Wealth Planning Centers in Hubbardston and Chelmsford Massachusetts advisor Phil Proulx takes a comprehensive approach to wealth planning considering each of his clients' unique needs.
Phil primarily focuses on retirement planning for individuals and couples ages forty-five to seventy. Phil also works with millennials helping them make good financial decisions during their early adulthood. He provides his clients with an in depth yet easy to follow financial plan. He maps out each client's assets, and then he conducts an in depth risk profile determining what type of rewards are worth the risk to the client. Again this is specifically tailored to each client. Next he takes that information and constructs a portfolio that fits the clients' needs and provides the client with realistic statistical analysis of the probability that their current financial track will provide them with their desired lifestyle during their retirement. Essentially determining what are your chances of retirement success given your current financial situation and savings habits. The earlier the plan can be put in place the better. Unfortunately part of the job of a financial planner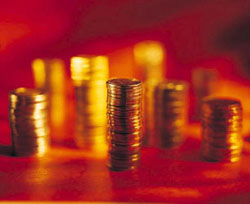 is being realistic with people and delivering unwelcome news. Phil does however deliver options and shows his clients how they can achieve retirement success. He can't stress enough the earlier the better.
Phil works with his father Leo Proulx a CPA, Phil likes to stress that he works with and not for his father because they have more of a partner relationship than an employee/boss relationship.
Phil went to University of Massachusetts at Amherst and Phil's been married for over a decade and has three children; a son and two daughters. Phil likes to do outdoorsy things especially fishing, snowboarding and hanging out at the beach.
Some examples of clients that most benefit from Phil's services are people who plan on retiring someday that need help developing and following a financial plan or someone who just left their job and had money set aside in a company retirement plan who would like to retain control of those assets.
Phil works closely with tax professionals, estate attorneys, mortgage brokers, real estate agents as well as many small business owners.
Phil speaks to his clients not above them and he takes pride in knowing that he is providing his clients with sound financial advice rooted in the fundamentals of financial planning.
Licenses Held
Series 7
Series 65
Series 63
Life Insurance
Securities Licenses Held In: Massachusetts, New Hampshire, Rhode Island and New Jersey
Education
University of Massachusetts, Amherst
Words to Live By
Proper preparation prevents poor performance.