Our Firm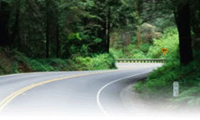 At Proulx Family Financial we truly are a family office, Leo Proulx with his wife Cindy at his side started his own CPA firm in 1978. His son Philip Proulx who joined the business in 2011 and is now establishing a second office Proulx Family Financial in Hubbardston, MA with his wife Monet at his side.
Our newly established full-service financial and tax preparation firm is committed to helping people pursue their financial goals and file their tax returns. We offer a wide range of financial products and services to individuals and business owners.

Please call us if you have any questions about our firm or the range of financial products and services we provide.