Our Firm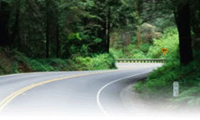 At Proulx Family Financial we truly are a family office, our founder Leo Proulx CPA founded his firm oringinally in 1976. His son Philip Proulx who joined the business in 2011 and became managing partner in 2021. Our staff also includes Cindy Proulx (Leo's wife) and Monet Proulx (Phil's wife), both are adept and experenced tax preparers and Monet brings over ten years of bookkeeping experience to the team as well.
Our long standing successful financial and tax preparation firm is committed to helping individuals and businesses pursue their financial goals and file their tax returns timely and accurately. We offer a wide range of financial products and services to individuals and business owners.

Please call us if you have any questions about our firm or the range of financial products and services we provide.